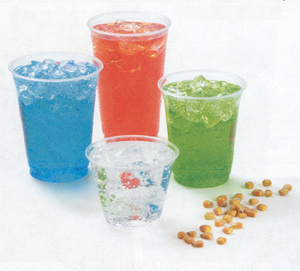 We offer a full line of cold beverage cups which are certified compostable.  The come in a variety of sizes ranging from 1.5oz to 24oz.
They lids come as flat, dome without hole and dome with hole.
They can be used for a variety of cold beverages, such as soft drinks, slushees, beer and milkshakes.